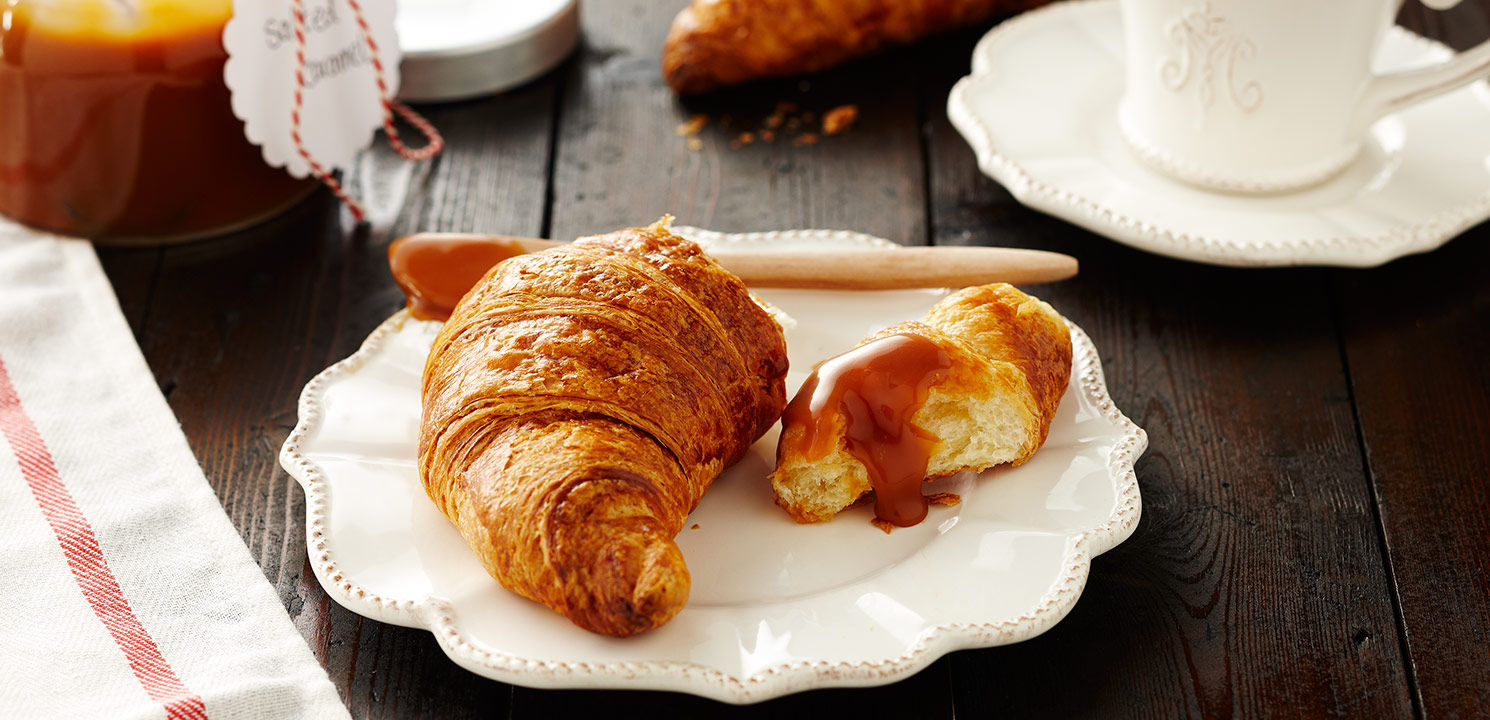 Sauces
Salted Caramel Spread
Prep 2 mins. /Cook 25 mins.
Makes 375g
Easy
Salted Caramel Spread
Method
---
Note: this recipe requires an additional 60 minutes for cooling.

Place the sugar and water in a saucepan and stir over low heat until the sugar has dissolved. Bring to the boil and cook for about 10 minutes without stirring until the syrup begins to turn a caramel colour.

Stir in the butter, then the cream and salt.

Pour into hot sterilised jars and seal, then cool to room temperature. Store in the fridge for upto 1-2 weeks.
More Tips
Give jars of this decadent spread away as gifts, simply wrap with ribbon and write some serving and storage suggestions on the gift tag.
For a peanut brittle flavoured spread stir in 1 tablespoon smooth peanut butter with the cream.
Salted Caramel Spread is great for pancakes, toast or for icing cakes.
Warm spread gently in the microwave and serve as a sauce on chocolate pudding, plum pudding or sticky date pudding, it also makes a delicious caramel fudge sundae when served with ice cream or a simple dessert pour warmed sauce over a warm brownie and top with ice cream!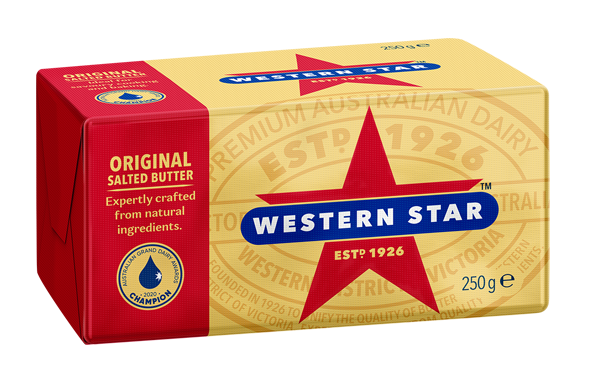 IN THIS RECIPE
Original Salted Butter
Western Star is Australia's favourite butter. It's a classic, pure creamery butter with a rich satisfying, five-star taste. Winner of Champion Butter at the 2019 Australian Grand Dairy Awards, this product sets the benchmark by which all other butters are judged. Expertly crafted from only two natural ingredients, cream and salt.
LEARN MORE
More Sauces recipes
Runny white sauce?
If your white sauce isn't thick enough, you can whisk in a little cornflour and water paste or begin again by making another roux and whisking in the runny white sauce in place of the milk.