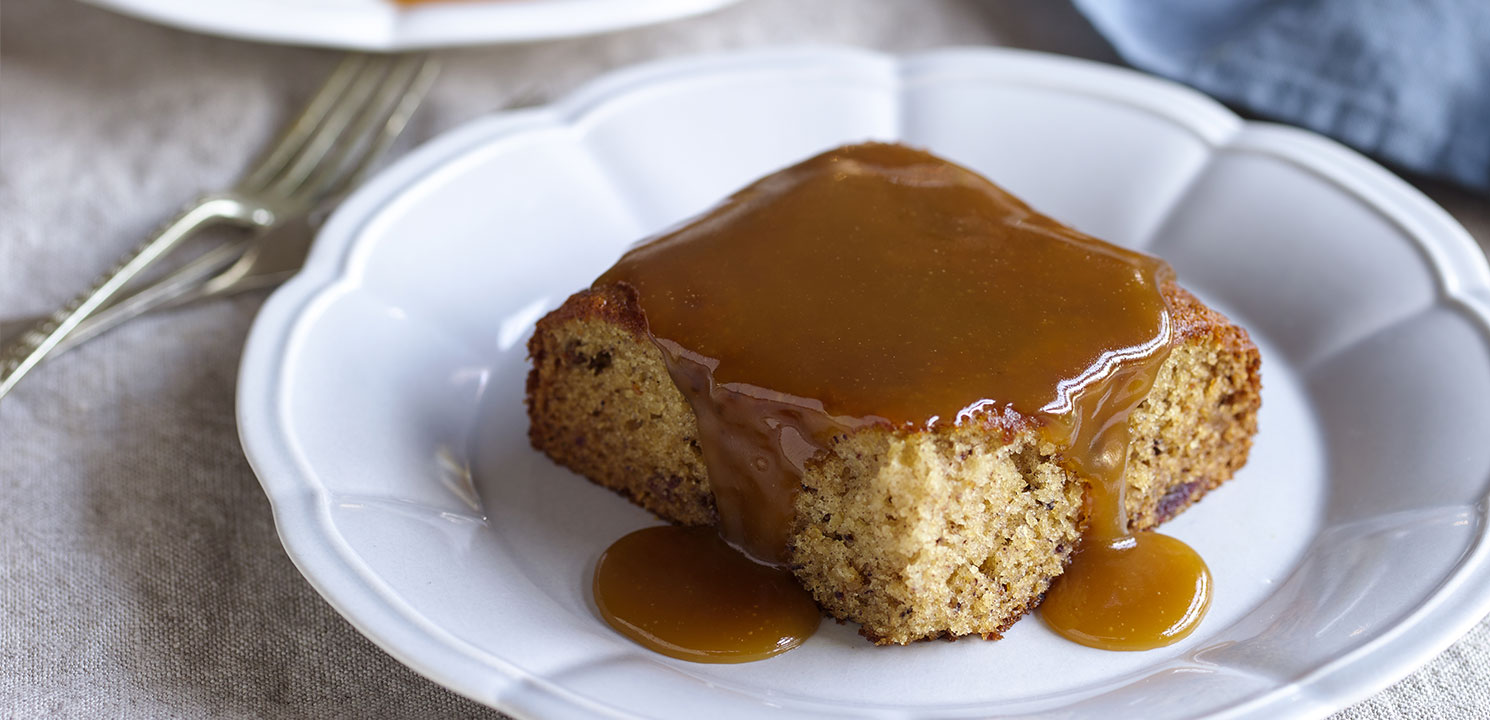 Baking & Desserts
Sticky Date Pudding
Prep 10 mins. /Cook 1h 30 mins.
serves 6-8
Easy
Sticky Date Pudding
Method
---
Combine dates and water in a saucepan and bring to the boil over medium heat. Remove from heat, stir in bicarbonate of soda and stand for 30 minutes to allow the dates to soften.

Cream butter and sugar until pale and creamy. Add eggs one at a time, beating well between each addition. Gently fold in flour, followed by date mixture and vanilla extract.

Pour mixture into a buttered and lined 18 cm square cake pan. Bake at 160°C for 45-50 minutes or until golden and cooked when tested with a skewer.

To make caramel sauce: combine brown sugar, cream, butter and vanilla in a saucepan and bring to the boil stirring continuously. Simmer for 3 minutes.

Serve wedges of date pudding with hot caramel sauce, and double cream or ice cream.
More Tips
Leftover sauce and pudding can be gently re-heated in a microwave.
Pudding and caramel sauce can also be frozen separately for up to 1 month.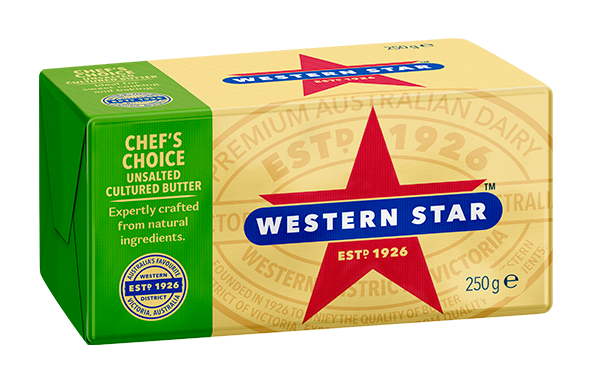 IN THIS RECIPE
Chef's Choice Unsalted Cultured Butter
Western Star Chef's Choice Premium Cultured Unsalted is a premium quality butter that's noted for its extra creamier continental taste and texture. A creamier fresh tasting butter that's versatile and ensures great results every time.
LEARN MORE
More Baking & Desserts recipes
Which butter should I use to make sweet pastries?
We recommend Chef's Choice - it's higher fat content and creamier finish makes it ideal for sweet pastries.