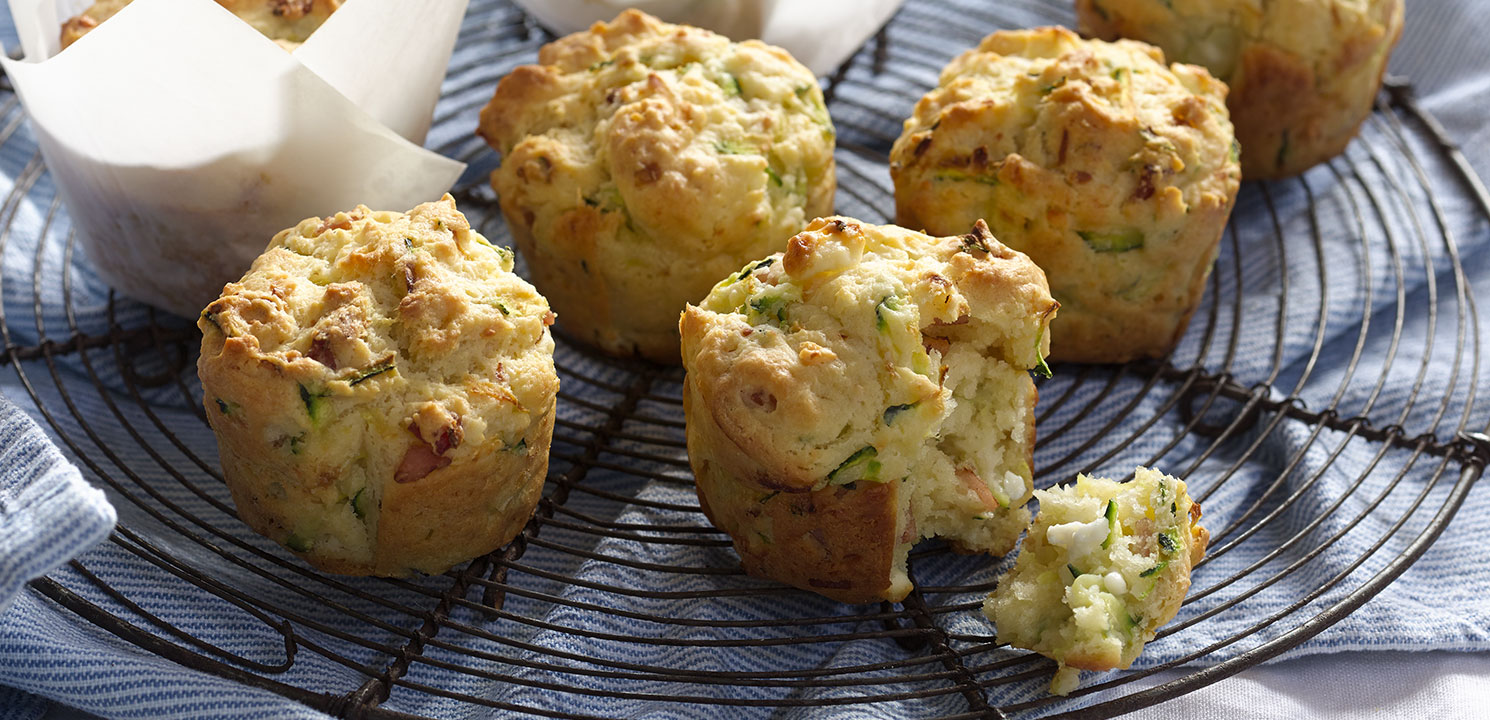 Snack, Sides and Starters
Bacon, Feta & Zucchini Muffins
Prep 15 mins. /Cook 30 mins.
serves 12
Easy
Bacon, Feta & Zucchini Muffins
Method
---
Preheat the oven to 180°C. Line a 12 hole muffin tray with paper cases and set aside.

Heat the oil in a medium size fry pan over a medium high heat. Add the bacon, and cook for five minutes or until golden. Remove from the pan, and drain on a plate lined with paper towel.

Squeeze out all excess liquid from the zucchini and place in a bowl. Set aside.

Sift flour into a large bowl and make a well in the centre. Pour in the milk, butter and egg, and stir until almost combined. Add the zucchini, bacon and Feta, and fold through the mixture.

Spoon the mixture evenly into the muffin cases. Transfer into the oven and bake for 20 minutes or until golden. Remove from the oven and allow to rest for 10 minutes.

Serve warm or at room temperature with a little extra butter.
More Tips
These muffins are a delicious alternative to sandwiches in lunchboxes or taken to a picnic.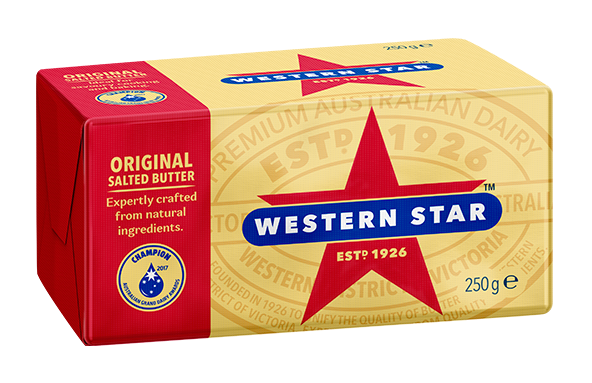 IN THIS RECIPE
Original Salted Butter
Western Star is Australia's favourite butter. It's a classic, pure creamery butter with a rich satisfying, five-star taste. Winner of Champion Butter at the 2019 Australian Grand Dairy Awards, this product sets the benchmark by which all other butters are judged. Expertly crafted from only two natural ingredients, cream and salt.
LEARN MORE
More Snack, Sides and Starters recipes
Mustard and Herb Butter, Ham and Roasted Capsicum Sandwiches
Mustard and Herb Butter, Ham and Roasted Capsicum Sandwiches made with Western Star Spreadable Original.
Dry roast chicken?
Avoid a dry chicken by stuffing some flavoured butter under the skin before roasting. Simply ease your fingers under the skin of the chicken breast to create a pocket (without breaking through) and fill it with softened flavoured butter. The butter bastes and flavours the chicken as it cooks leaving you with a moist and tender roast!