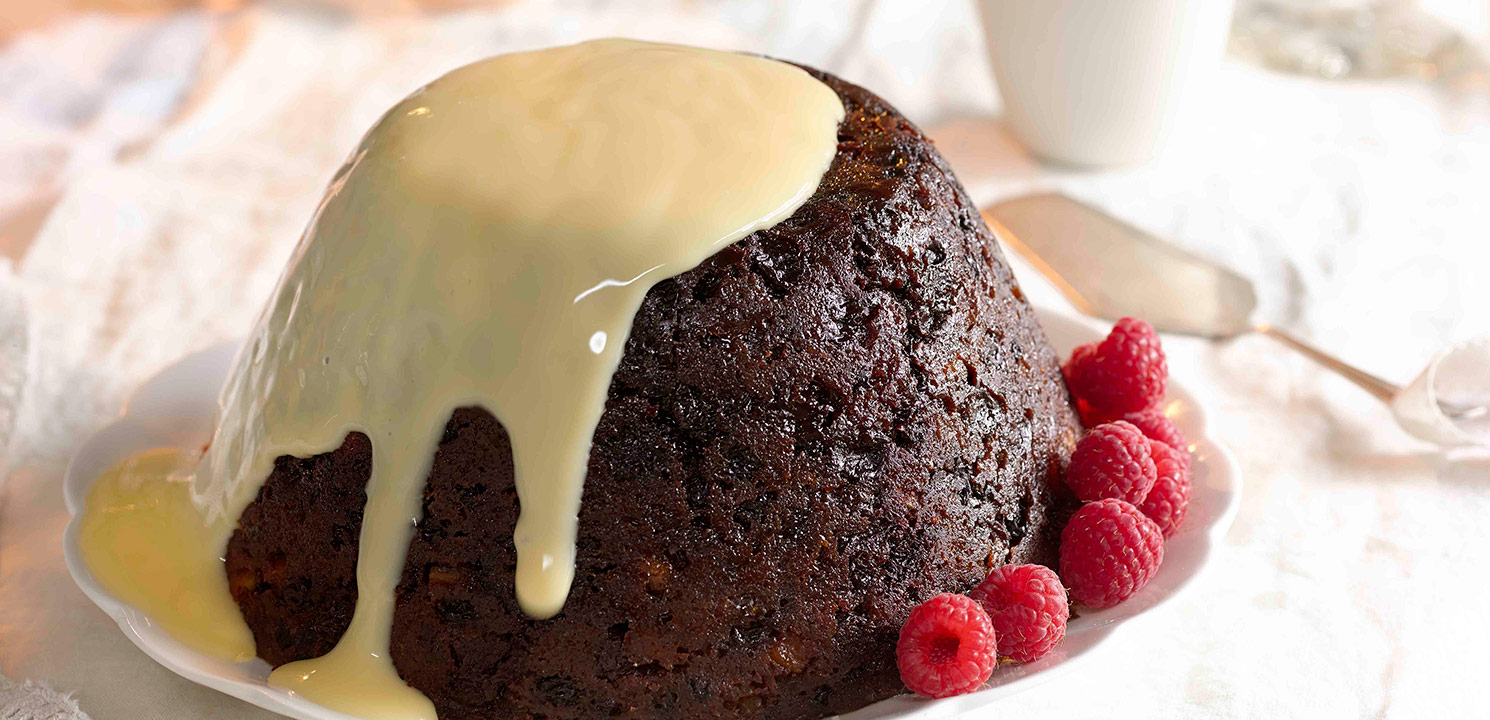 Baking & Desserts
Christmas Pudding
Prep 15 mins. /Cook 11h 0 mins.
serves 2
Easy
Christmas Pudding
Method
---
Prepare 2 pudding basins by lightly greasing with butter.

Cut raisins and mixed peel into even sized small pieces.

Place the breadcrumbs in a large bowl. Sift flour, salt and spices over breadcrumbs.

Add the grated butter, apple, lemon rind, mixed fruits and sugar.

Beat eggs until frothy and add rum or brandy if using.

Add to other ingredients and mix thoroughly. Mixture should be fairly soft.

Spoon into the prepared basins and cover with greaseproof paper and foil or cloth.

Cure tightly with string.

Boil for 7 hours on first day and further 4 hours on day it will be eaten.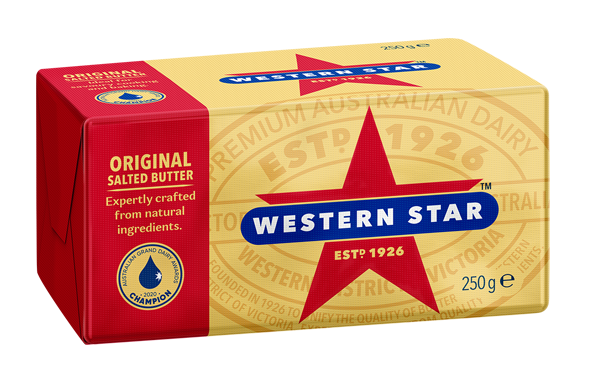 IN THIS RECIPE
Original Salted Butter
Western Star is Australia's favourite butter. It's a classic, pure creamery butter with a rich satisfying, five-star taste. Winner of Champion Butter at the 2019 Australian Grand Dairy Awards, this product sets the benchmark by which all other butters are judged. Expertly crafted from only two natural ingredients, cream and salt.
LEARN MORE
More Baking & Desserts recipes
Forgotten to soften the butter?
Grate butter coarsely, spread onto baking paper and stand for 10 minutes before using. Alternatively chop into 2cm cubes, microwave on 30% power in 10 second bursts until just softened.