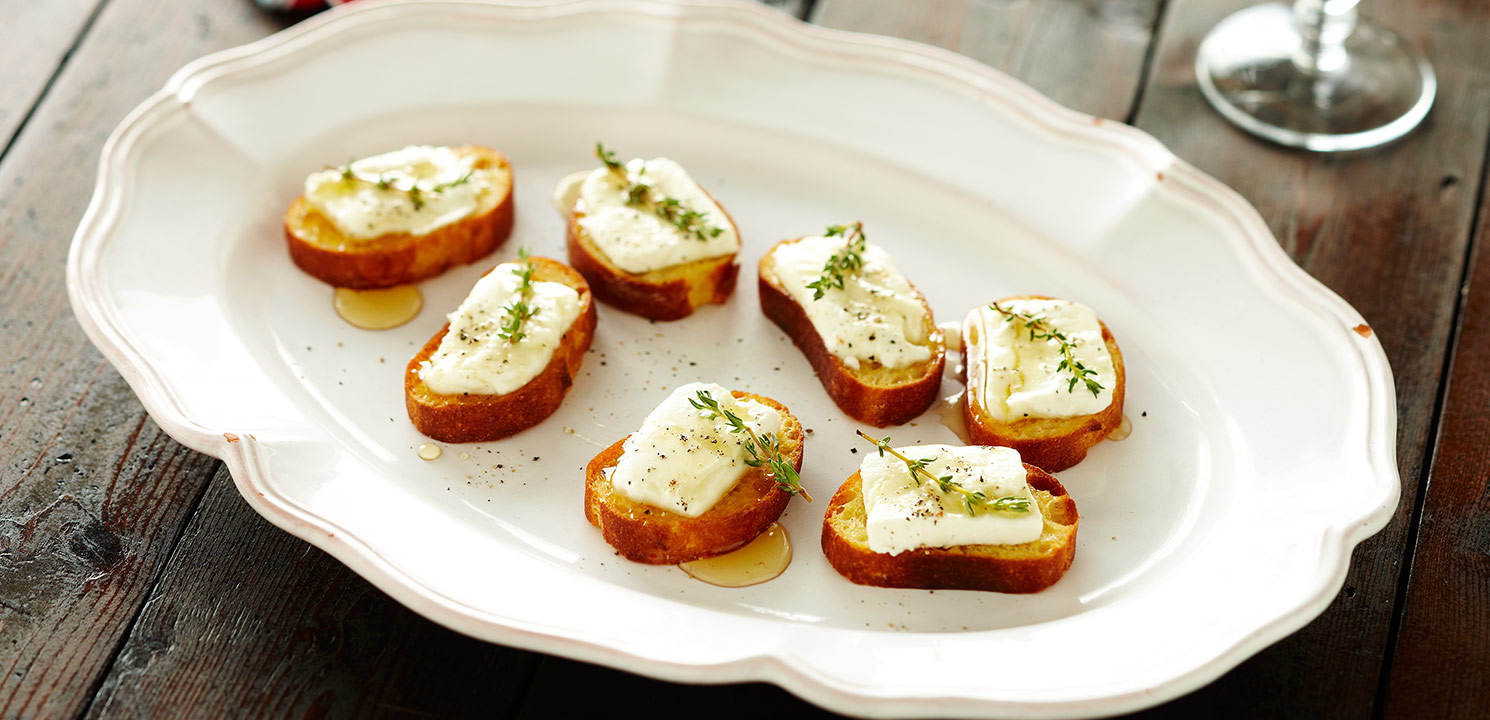 Snack, Sides and Starters
Goats' Cheese and Honey Crostini
Prep 12 mins. /Cook 15 mins.
Serves 20
Easy
Goats' Cheese and Honey Crostini
Method
---
Brush both sides of the bread with butter and place on a baking tray. Bake at 200°C for 8-10 minutes, turning once, until lightly browned.

Top each crostini with a slice of goats' cheese and return to oven for 2-3 minutes to warm. Drizzle with honey and garnish with thyme and a grinding of pepper, serve immediately.
More Tips
Bread can be buttered and baked a day ahead and stored in an airtight container.
If desired, substitute blue or washed rind cheese, for a fuller flavoured pre-dinner treat. Try using balsamic glaze instead of honey.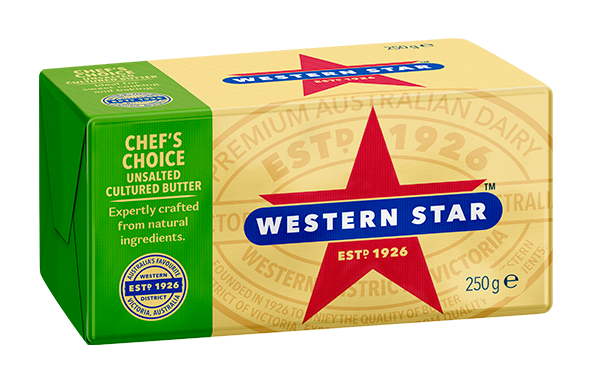 IN THIS RECIPE
Chef's Choice Unsalted Cultured Butter
Western Star Chef's Choice Premium Cultured Unsalted is a premium quality butter that's noted for its extra creamier continental taste and texture. A creamier fresh tasting butter that's versatile and ensures great results every time.
LEARN MORE
More Snack, Sides and Starters recipes
Delicious crunch on toasties?
Use Western Star Spreadable on the outside of your bread for a golden delicious crunch!