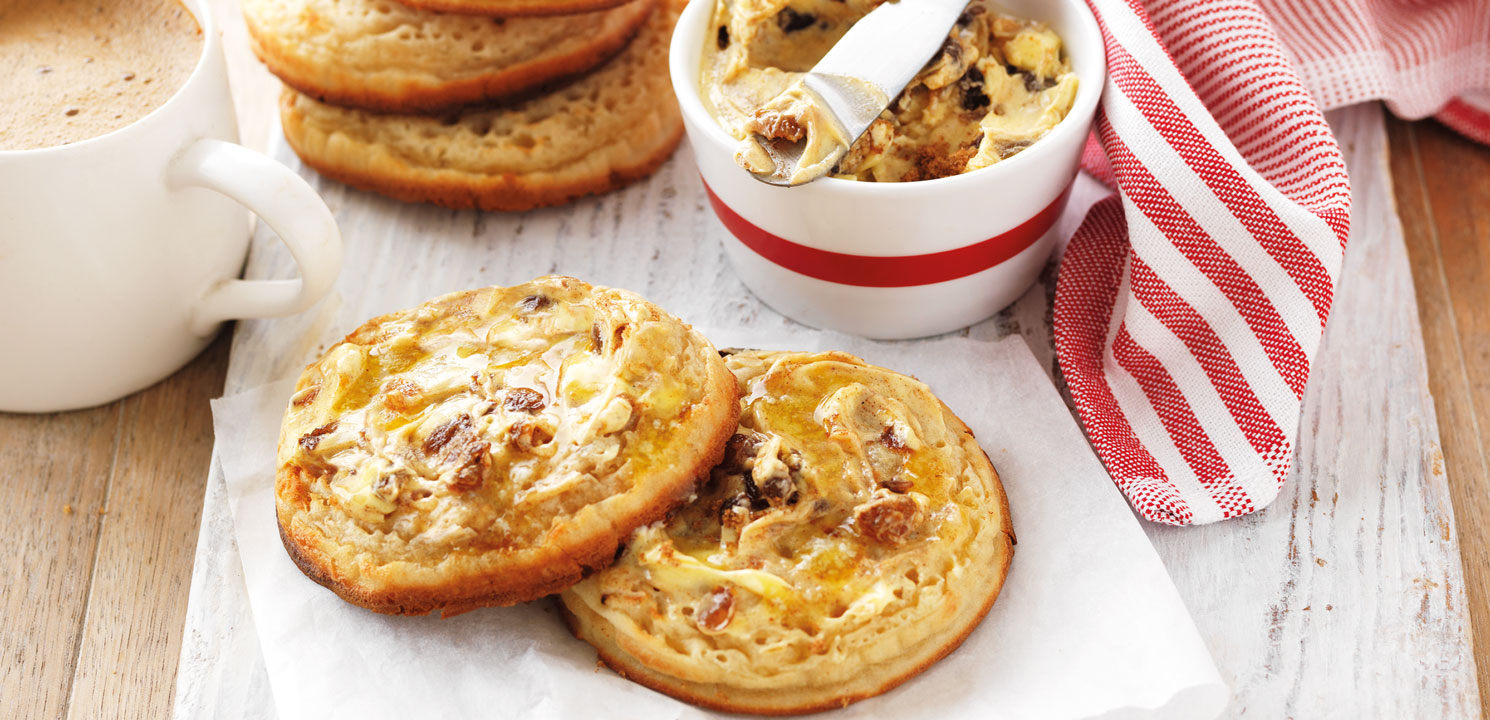 Snack, Sides and Starters
Hot Cross Bun Spiced Spread
Prep 10 mins. /Cook 0 mins.
Makes 2/3 cup
Easy
Hot Cross Bun Spiced Spread
Method
---
Combine brown sugar, maple syrup, cinnamon, mixed spice, ground ginger, nutmeg and sultanas in a bowl. Swirl through the Western Star Spreadable.

Serve Spiced Spread on warm toasted crumpets or English muffins.

Keep any left-over spread refrigerated and consume within 2-3 days.
More Tips
Enjoy as an indulgent morning or afternoon treat.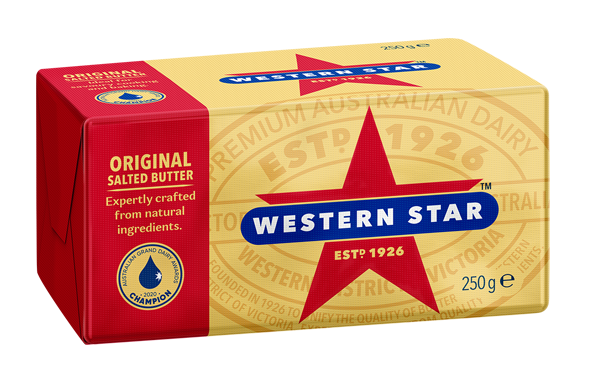 IN THIS RECIPE
Original Salted Butter
Salted butter is a versatile cooking staple. Expertly crafted at Cobden, Western Victoria, from only two natural ingredients, Australian cream and salt, to deliver a classic, pure creamery butter with a rich satisfying, five-star taste. This pure salted butter enhances the flavour of food while adding an exceptional creamy texture. Winner of Champion Butter at the 2020 Australian Grand Dairy Awards, this product sets the benchmark by which all other butters are judged. Western Star has been Crafting Butter in Victoria since 1926 when the leading butter makers in the Western District came together. Over 95 years later and trusted for generations, Western Star truly is Australia's Favourite.
LEARN MORE
More Baking & Desserts recipes
Forgotten to soften the butter?
Grate butter coarsely, spread onto baking paper and stand for 10 minutes before using. Alternatively chop into 2cm cubes, microwave on 30% power in 10 second bursts until just softened.