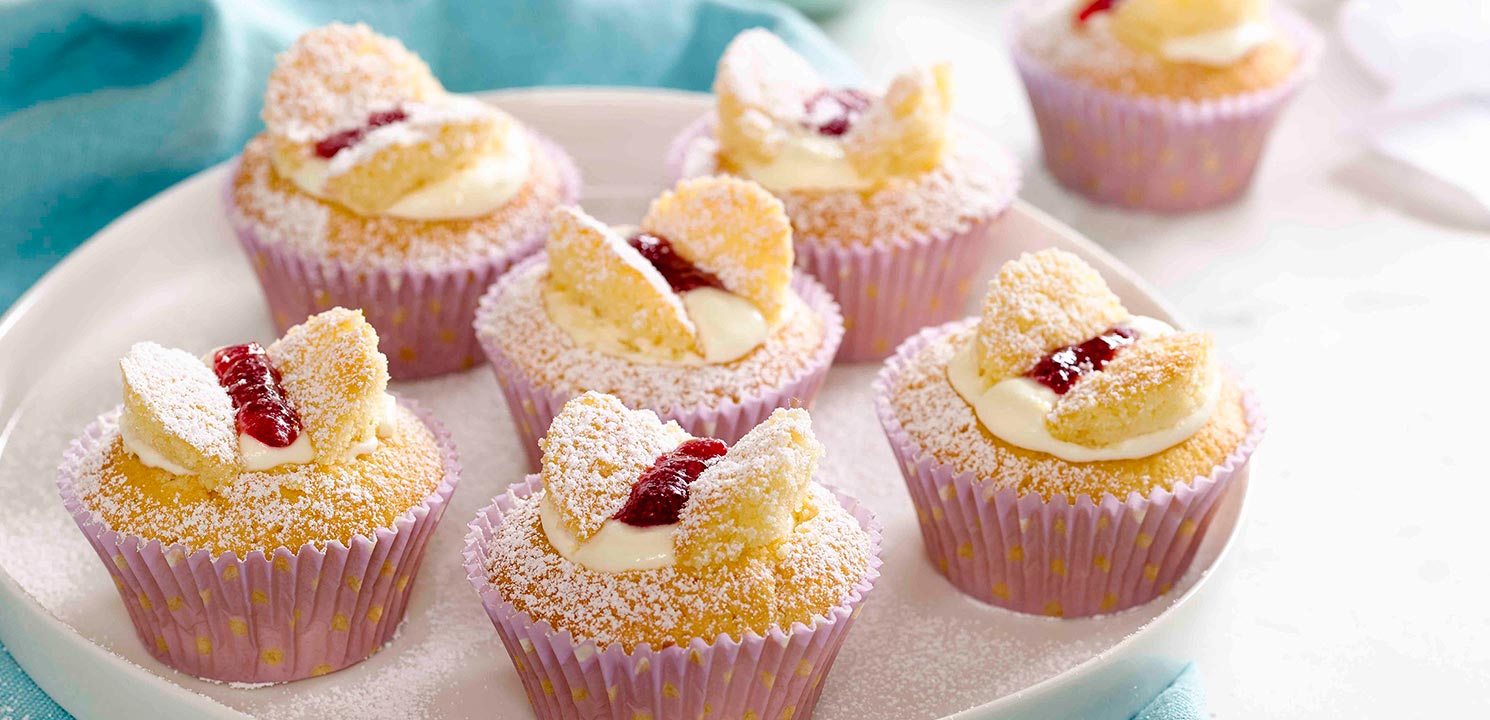 Baking & Desserts
Vanilla Butterfly Cakes
Prep 10 mins. /Cook 15 mins.
serves 4
Easy
Vanilla Butterfly Cakes
Method
---
Preheat the oven to 180°C and place 12 paper cases into a cupcake tin.

Beat the butter and sugar in a bowl with an electric mixer on medium until pale and fluffy. Slowly add the eggs and mix well. Add the flour, baking powder, vanilla and milk, and continue to mix until smooth. Be careful not to mix too quickly or the ingredients will fly out of the bowl

Carefully spoon the batter evenly between the paper cases, and then ask Mum or Dad to transfer them into the oven to bake for 20 minutes or until cooked and lightly golden. Remove the cupcakes from the oven and cool on a wire rack.

When the cupcakes have cooled completely, use a knife to cut a 2 cm circle from the top of each cupcake. Cut the tops in half and set aside. Spoon one teaspoon of whipped cream into each cupcake hole, and then top with a little bit of jam. Finish the butterfly cakes by placing two halved cake pieces over the cream to create wings.

Dust with icing sugar and then the cupcakes are ready!
More Tips
Try serving cold, spread with butter and jam for an afternoon treat.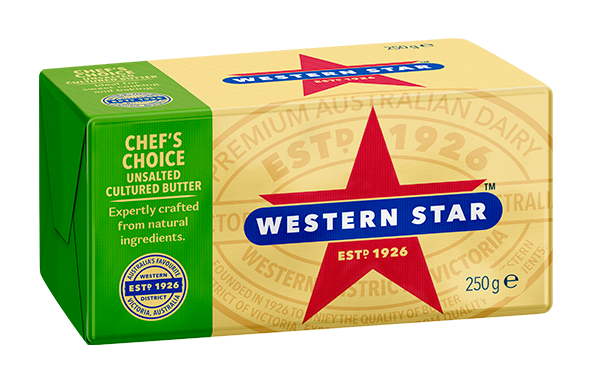 IN THIS RECIPE
Chef's Choice Unsalted Cultured Butter
Western Star Chef's Choice Premium Cultured Unsalted is a premium quality butter that's noted for its extra creamier continental taste and texture. A creamier fresh tasting butter that's versatile and ensures great results every time.
LEARN MORE
More Baking & Desserts recipes
Which butter should I use to make sweet pastries?
We recommend Chef's Choice - it's higher fat content and creamier finish makes it ideal for sweet pastries.